2009-03-24 16:33:51
BLUE VELVET IN A PURPLE STATE, OR WHAT WE TALKED ABOUT WHEN WE TALKED IN ABILENE
Filed under: 2001:A Space Odyssey, Battlestar Galactica, Books, Buffy the Vampire Slayer, Craig Detweiler, David Lynch, Davidson College, Doug Wright, Faith, Fangland, Jesus Christ, John Marks, Journalism, Reasons To Believe, Roberto Bolano, Sex, Television, The Dark Knight, The Wire, Theater, Vampires, Watchmen, purple state roadshow
Posted by: John
"It's a strange world, Sandy."
These immortal lines from the David Lynch film Blue Velvet have been ringing in my ears ever since we started to talk to the students and faculty at Abilene Christian University; not because the students and faculty are strange, but because it's strange to find myself praising David Lynch, reading passages from the Chilean writer Roberto Bolano and uttering the words "prostitute's vagina" in front of an audience of receptive Christians.
How did we get here?
The first answer, of course, is the documentary. Purple State of Mind made an impression on our host, English professor and novelist Al Haley, and after spending time with Al, I realize what a compliment that is. He felt that students and faculty at Abilene Christian, which is affiliated with the Church of Christ denomination, might benefit from a dose of Detweiler's Blues, as I like to think of our project, and the school flew us out for a two-day visit.
In the meantime, several other departments set up related events and speaking opportunities. We started in chapel, which might seem an odd place to launch a discussion of fairly transgressive independent American cinema. Yesterday morning, it happened. Craig and I showed clips of favorite movies to the audience. To our amazement, we had a packed house.
I opened the chapel discussion with a five minute clip from Blue Velvet, followed by my explanation of why I revere the movie and how it reflects my aesthetics. Craig closed with a minute or two of Jesus' Son, a movie based on the Denis Johnson novel of the same name, after discussing his faith-based aesthetics.
We spoke as well about our disagreement over current movies: The Dark Knight and Watchmen. Craig called the Batman movie an account of our own depravity, and I agreed with him—except that I located our depravity in an insatiable necrophilia expressed in the desire of millions to watch the late Heath Ledger play his own reanimated corpse.
That was the beginning of hours of conversation. We followed chapel with an appearance before members of faculty, discussing the Purple State idea, its chances for failure or success. After that, back to the students, we addressed the question of what defines a Christian artist, and we ended the strictly academic portion of the day with a discussion of gender and identity issues.
Craig talked about a gay friend and writing partner in the movie business, and I told the story of my connection to Doug Wright's Pulitzer-prize-winning play I Am My Own Wife.
I'm not kidding when I say the screening of the documentary felt like a breather, which isn't usually the case. In every conversation, students and faculty seemed genuinely eager to engage with our project and at every level. After the documentary, the audience stuck around for an hour of questions.
One woman told me that her patience came from God and asked me where I got the patience to deal with someone as evasive as Craig. I thanked her for feeling my pain.
Another student asked Craig why he didn't give me the straight answer when I asked if he thought I was going to hell. I told her that we had been surrounded by Christians during the conversation, and they had urged him to do the same. Craig told her to take her best shot at me and see what happened.
Another student, a blogger named Joshua, asked if there might be any way for a Christian to approach me on the subject of Jesus without giving offense. He specifically mentioned the moment in the movie where I tell Craig it offends me if he thinks I'm going to eat beans with the devil for all eternity. I told him he shouldn't worry about giving me offense, but should come to the task with all of the seriousness it merits. Too many times Christians seem to feel that it's okay to pose silly, reductive and complacent questions about faith to people who've actually given serious thought to such questions. I also warned him to be sure about his own beliefs before he takes a pass at mine.
Today offered another smorgasbord of conversation, and I thought to myself: What a pleasure it is to talk to people about their belief systems. Nothing is off limits. I get a natural high from it.
This afternoon, for instance, we spoke to a few dozen Christian art students about the boundaries that may exist for Christians in their depictions of sex, violence and sacred images. Worrying about those boundaries is a dead end for any artist, I believe, and so I tried to provide a counterpoint to Craig, who insisted on pointing out the difference between sacred and profane art. To me, they are the two indispensable elements in all great art.
Sacred art without a lot of profane influence dies before the eyes. Profane art that doesn't reach for some sacred point kills the joint. Or something like that. Craig and I probably disagree more vehemently about art than anything else. It's the place where our differences become most apparent, and yet at the same time I see common touchstones. It's a divide in sensibility, but a few last bridges have yet to be blown.
I talked about Fangland and confessed to a novelistic indiscretion: I wrote about a woman using her sexuality to fend off evil from the point of view of the woman. There was a slight gasp at that revelation, or maybe I'm imagining things.
I brought up the notorious painting The Origin of the World by Gustave Courbet, and spoke about this realistic depiction of a prostitute's vagina as a spectacular example of the blurry—and in this case bushy—line that exists between pornography and art.
Finally, I read a passage from The Savage Detectives in which a man and a woman, having just made love, talk about the Marquis de Sade. The woman asks the man whether de Sade's plays were pornographic. No, he replies, they're philosophical, with some sex. I love that.
Did people seem uncomfortable? Maybe a little. Did they stay in their seats and ask questions and engage fully in a response to what we discussed. They did. They listened avidly to both of us, and once again I experienced that high of talking about the most important things with people who have an investment in the conversation.
One student, a Latina, asked about the risks of making art that reflected reality and yet somehow encouraged or supported the worst aspects of that reality.
I quoted Bolano from The Savage Detectives, where someone says that "art isn't innocent", and suggested that as an artist, she might not be able to both make good art and stand at a safe enough distance to be spared its consequences. Craig encouraged her to bring her artistic voice to bear on reality, at whatever cost.
That session was probably my favorite. I don't honestly know what value we bring to these students, but I will certainly leave Abilene with a sense of the value these conversations have had for me.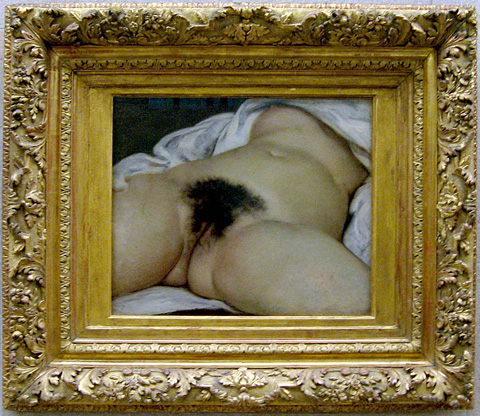 2009-03-23 08:44:00
Filed under: Battlestar Galactica, Television
Posted by: John
I came late to the show, urged on by that indefatigable finder and lover of great television, Jim Hynes, but I watched the final two-hour episode of the series and wept as if I'd been a fanatical follower from the first. I think I'll miss Kara Thrace most of all, the emotional heart of the show, its starfighting Buffy.
Every viewer has his or her own trajectory with a show. Having dismissed the original series as a Star Wars rip-off, I had no hope that the new show would improve on the material. Having tried and failed to start watching the new show in the middle of season two, I felt vindicated in my original bias. Only when I decided to go full bore and impulse-buy the DVD of the pilot and first season did I finally catch the bug.
Battlestar Galactica worked best when it stayed close to the spirit and urgency of that original pilot, which depicted the annihilation of the human race by robots known as Cyclons. As the show's opening prevoew reminded us every week, the Cylons "had a plan". The claustrophobia in the colony of survivors always made me think of a petient trapped in some interstellar ICU, trying to survive a sudden and aggressive bout of pancreatic cancer. The Cylons started out as the disease and then became the cure.
Cylons, rather than people, brought the question of god into the heart of the drama. What is religious belief? Is it the default mode of desperate humans or ambitious machines? By the end of the show's run, the notion of divine intervention wasn't academic. In some ways, it defined the difference between this series and everything else on TV. Not only did it take religion seriously. It made it sexy. Just ask Six.
I don't want to give away too much, but the creators of the show digressed too much for my taste in the middle two seasons, but brought the show right back home in the last one. The episodes about the attempted coup highlighted the depth and passion of the political themes in the show. The abandonment of Galacatica itself was a superb metaphor for a kind of collective death, the surrender of one identity in order to find a new one. But the final hour of the last show crystallized everything and gave each of the major characters a last chance to shine. For my money, the last hour has to be one of the great hours in televised drama.
2009-03-22 17:35:37
PURPLE STATE ROADSHOW: ABILENE, TEXAS
Filed under: Books, Craig Detweiler, John Marks, Reasons To Believe, purple state roadshow
Posted by: John
Almost nine months have passed since the original Purple State Roadshow ended. That adventure took us from the hills of western Massachusetts to Sonoma, California, with lots of stops in between. Now we're back on the road with a vengeance, like Willie Nelson and Waylon Jennings, outlaws of reasonable dialogue in an era of sanctioned, routinized rage.
Our sponsors this time are the folks at Abilene Christian University. With the help of Al Haley, our tireless host, we've planned a two-day conversation with students and faculty on a West Texas campus that seems ready and eager to talk across the great divide of faith and culture. We've heard about the great barbecue and steaks in Abilene—all West Texans know about Joe Allens—but now we're going to get a chance to meet the people.
Every day brings news of fear and disaster around the world. Never has the need for straight and civilized talk been greater. We're looking forward to hammering it out and laying it down.