2008-02-27 22:20:16
HYNES KEEPS THE WIRE FIRES BURNING, OR OMAR R.I.P.
Filed under: James Hynes, Television, The Wire
Posted by: John
Under normal circumstances, I would have written a euology for the passing of one of the greatest characters in the history of American television, Omar of The Wire. Given the time, I would have focused more on the means of Omar's death rather than the fact, which seemed a given this season. The man was hobbling around the streets of Baltimore, begging to get wacked.
No, it was how he died that made the difference and reminded me of the glories of the show even in its weakest, least credible season. Series creator David Simon could have used Omar to turn the most viscerally compelling strand of the show into a simple revenge melodrama. He didn't, of course. True to the sense of Greek tragedy that he often cites as the guiding aesthetic of his work, he gives us a death that is completely inevitable and totally surprising.
As it happens, it robbed this viewer of a more basic sense of dramatic satisfaction. I will miss the hell out of the character.
But that's all in the game, as Simon's characters like to say. Still, I'm writing because I'd love to know what Jim Hynes over at the Cultwriter Institute for David Simon Studies has to say on the subject. He's been posting on the show lately, but nothing on Omar. Could he be in mourning?
2008-02-27 08:56:24
THE PURPLE STATE ROADSHOW: KGB
Filed under: Books, John Marks, Reasons To Believe, purple state roadshow
Posted by: John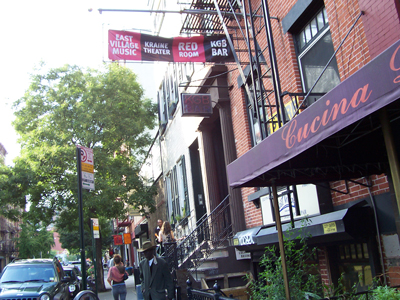 In North Carolina, we held our events in churches and at a college. In New York City, we added a theater and a bar to the list of venues.
Monday night, it was the legendary New York Theatre Workshop, which launched Rent and Quills, among other glories of the stage, and last night, I read at KGB Bar on a slate with the writers Janice Erlbaum and Neal Pollack, a real honor. Fueled by a complementary glass of Jameson on ice, standing before a packed house, I read excerpts from the first two chapters of Reasons To Believe.
As our roadshow goes forward, we will find ourselves in every kind of space, and that's key to the spirit of our venture. It whispers across a wide geography, passing through the sacred and the profane. On Friday night, we'll be at the Broad Street Ministry in Philadelphia, a unique arts-oriented church downtown. In Washington DC, next week, as Texas, Ohio, Vermont and Rhode Island hold their primaries and caucus, we'll be in one of America's great bookstores, Politcs and Prose, and in a Capitol Hill coffeehouse, Ebenezer's Coffeehouse. The University of Maryland has us after that.
In Atlanta, in two weeks, we'll be in the Margaret Mitchell House, where that author wrote parts of Gone With The Wind. In Austin, we'll screen at the Alamo Drafthouse; in Waco, at Southern Baptist Baylor University; and in Chicago, at a conference on evangelism, hosted by the Billy Graham Center. In Iowa City, we'll be hosted by Prairie Lights bookstore, and in Los Angeles, we'll be part of the LA Times Festival of Books. In Ojai, we'll play as guests of the Ojai Film Society, and in San Francisco, we'll have two shows at the Red Vic Theater, sponsored by the Rev. Edwin Weaver at Golden Gate Church.
At KGB last night, I didn't know what to expect. In North Carolina, we were greeted with great enthusiasm and intensity, but that's the Bible Belt, and one expects a certain amount of traction. I confess to some nervousness about bringing my work back to Gotham, where religious faith is regarded with the deepest skepticism by so many, and where many of my skeptical old friends and colleagues still live. How would an East Village crowd of literati respond to a book that expressed some sympathy with evangelical Christians?
I needn't have worried. The book also expresses fear and loathing of evangelical Christianity, a whole cocktail of honest responses that the book works to address and overcome, and the crowd seemed receptive. When I read a passage about the Evangecube, a Rubik's Cube that tells the story of salvation in pictures, I got big laughs, and when I read about my conversation with the McWhinneys, the place went quiet. One way or another, the passages seemed to grip the audience of two or three dozen people packed into wooden tables in the red-walled bar. It was among the best readings I've ever had.
Afterwards, I sat down at a table to finish my Jameson and struck up a conversation with two women. One of them had gone to Deerfield Academy, which was almost my alma mater, and which figures in the book. She knew and loved the Pioneer Valley. She also told me that her parents were evangelicals, and she was not, so the book hit home.
Then a man walked up and thanked me for the reading. He'd been raised by hardcore atheists and found himself at the other end of the spectrum, trying to grapple with his parents' lack of religiosity. Finally, to my wonder, a woman approached and introduced herself as Laura Adams, a graduate of the Bible Institute of Los Angeles, or Biola University, where Craig taught, and where we shot the first conversation in Purple State of Mind.
As it turned out, Laura actually knows Andrea Johnson, one of the people in my book. She graduated from Biola two years ago and now works in publishing in New York. I didn't ask her if she believed, or what she believed, or how she believed, and she didn't volunteer any of that information. We kept the subject informal and light. She did say that she'd heard about the book a while back and had been interested in the subject and approach, and that she welcomed the notion of a more open and honest discussion of faith.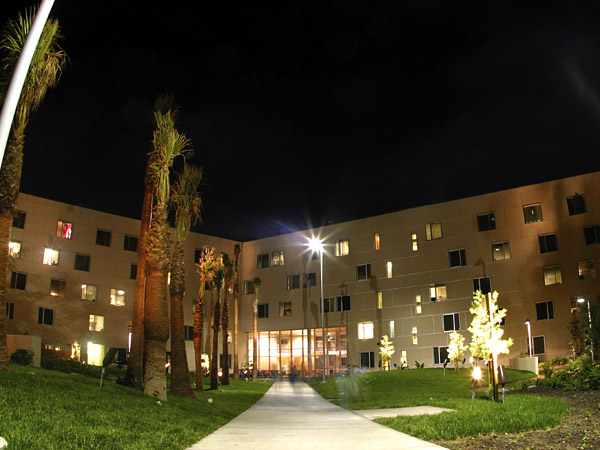 The KGB evening came on the heels of an amazing night at the New York Theatre Workshop, where we showed the film to friends, family and former colleagues. Just as Craig encountered his past life in Charlotte, I find a lot of mine in New York. My oldest friend, Doug Wright, opened the doors for us at the theater, the place where I first saw his Pulitzer-prize-winning play I Am My Own Wife in the form of a reading.
As if to underscore the point, in addition to Doug himself, Jefferson Mays and Susan Lyons were there. Jefferson played Charlotte von Mahlsdorf in the play and has gone on to other stellar roles on Broadway. He and his wife Susan had just returned from Berlin, where they saw Wife onstage in German, so I felt a bit of my German past in the evening. A number of 60 Minutes colleagues showed up to show their support and ask the hard questions.
Steve Parelli and Jose Ortiz, who feature prominently in Reasons To Believe, came with a friend, Perry Brass, who asked what may have been the most interesting and controversial question of the evening. Perry told us that he was bothered by a problem in the narrative. He found my character to be three-dimensional and Craig to be two-dimensional.
Craig went for the laugh first and got it. "Should I answer that question with my three-dimensional self or my two-dimensional self?" I tried to explain to Perry that we did have challenges to overcome with the project, which had always been unique attempt to capture character and story through what was essentially a "founf" conversation. It's "found" in the sense that we never went back to rejigger it to conform with our story needs. What we shot is what we got.
The question of Craig's two-dimensionality is provocative, but it raises an interesting facet of audience reception. The movie almost always works as the proverbial Rorshach test. Perry found Craig's character to be flat. So did another audiencemember who spoke to me after the show. Yet another viewer disagreed with the notion and said so in front of the audience.
People bring so much of their own stuff into Purple State that it's almost impossible to watch without that stuff determining the final response. This may be a flaw in the film, but it constitutes part of the "aliveness" of the experience. It prompts personal revelation and conversation in the audience because it doesn't allow for an artistic resolution of the the problems it raises.
If we've succeeded at all, that quality has to be seen as the crowning achievement.
Tomorrow night, we'll screen it at New York University, hosted by the Navigators, a Christian fellowship organization, and the Atheist, Agnostic and Freethinkers Society. That should be one of the highlights of the Purple State Roadshow, the embodiment in the crowd of the movie's central hope, that we can talk across the divide.