2011-12-20 13:01:33
PURPLE STATE OF MIND: A Farewell To Arms
Filed under: Featured
Posted by: John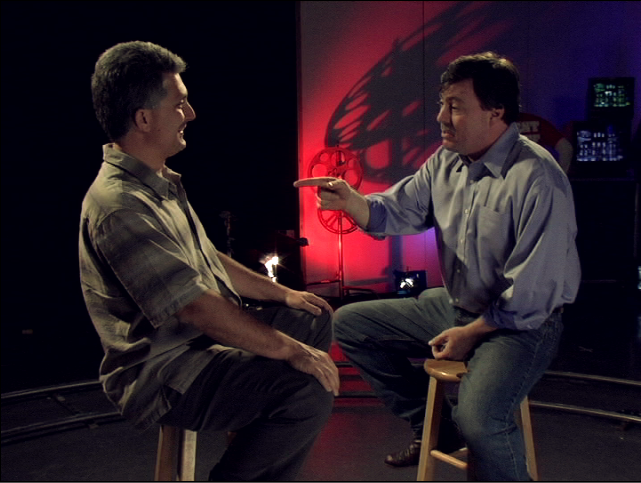 by JOHN MARKS
States are funny things. One minute, they're real, the next a memory. Purple State Of Mind barely registered as a thought in a few thousand minds, never found its way onto a map and had no claim whatsoever to legitimacy. Yet somehow, for four remarkable years, from October 2007 to December 2011, it came to have a life of its own.
Today, in at least one important respect, that life comes to an end, and I'm here to announce its passing. Over on the other side of the Purple wall, my friend and colleague Craig Detweiler will write his own eulogy, and his readers should look there in coming days.
It's hard to know how to sum up such an ephemeral and quixotic project. For those who don't know, the effort that came to be embodied by this web site began in November 2004, when I sold a book proposal for a memoir and work of journalism on evangelical Christianity to Harper Collins. I started my research by calling Craig, then teaching mass communications at the Bible Institute of Los Angeles, otherwise known as Biola, and he proposed that we put our conversation on film.
The book proposal became Reasons To Believe: One Man's Journey Among The Evangelicals, published by Ecco/Harper in 2008, and named one of the Best Books of that year by Publishers Weekly and Kirkus. The conversation became a documentary called Purple State Of Mind, which went on to win awards at film festivals in Tallahassee, Florida and Breckenridge, Colorado.
Craig followed up with his own book about the ideas in the movie, A Purple State Of Mind: Finding Middle Ground In A Divided Culture, and in the winter of 2008, as the presidential primary campaign took off, we hit the road in a ramshackle, do-it-yourself publicity stunt known as the Purple State Roadshow that continued sporadically for the next two years.
This website, which was originally intended to serve that effort, began to have a life of its own, and survived long after the book, the movie and the tour became afterthoughts in our lives and in the culture. In a very real sense, purplestateofmind.com represents the essence of all of these efforts, which started as a literary and cinematic project and morphed into civil society activism before subsiding gently into an ongoing, on-line conversation about movies, books, television, politics, faith, war, love, hate, life and death.
We tried to pitch the thing as news, but it never was. News requires time, money and staff. We never had any of those, but we tried anyway, and ended up with a few cool interviews and oceans of opinion. We hoped for bigger things, in other words, and remained small.
In the end, that says it all. Lacking in the appropriate humility, perhaps, we thought we might bring a tone of moderation, conviviality and openness to a dialogue with someone whose views of the world we did not share and by extension to the national discourse. It's an open question whether we succeeded at the former. We failed with epic grandeur at the latter. Rhetoric that was mean-spirited and intolerant seven years ago has become embittered, ferocious and increasingly violent today.
That's not why we're laying down our pens, though. We're stopping because we've both said just about everything we have to say on the subject, and much as we may enjoy the sound of our own voices, there is a time and place for silence, and now is that time. Also, if I'm any judge, we're both exhausted by the effort.
Thanks go out from both of us to everyone who ever came to a screening, wrote a comment, bought a book or movie, asked a question, hosted a party or sent a check. I'm sure I speak for Craig when I say that we owe a special debt of gratitude to John and Ed Priddy, who supported our efforts through thick and thin–inexplicably, one might argue–and never failed to see the value in a heated bloviation.
The same goes for the amazing Liz Joyner, whose Village Square is the real-world vision of where the Purple idea can go. Anyone who wants to get a distant glimpse of a better American future should check out her organization right away.
Rather than say good-bye once and for all, rest in peace and so on, I thought it made more sense to go out with a trip down memory lane, structured as a sort of ABC's of an evanescent literary, cinematic and cultural movement of highly limited value and scope.
One quick glance below, and an undeniable fact emerges. Purple had a voice. It made a wave. However briefly, it fought the tide of the times.
Enjoy.
ABILENE–"It's a strange world, Sandy." These immortal lines from the David Lynch film Blue Velvet have been ringing in my ears ever since we started to talk to the students and faculty at Abilene Christian University; not because the students and faculty are strange, but because it's strange to find myself praising David Lynch, reading passages from the Chilean writer Roberto Bolano and uttering the words "prostitute's vagina" in front of an audience of receptive Christians.How did we get here?
BILLY GRAHAM–What does it mean when the non-Christian author of a vampire novel containing graphic gay sex, literal bucket loads of gore and a bloodsucker who has no fear of the cross is allowed to address a gathering of pastors, evangelists, academicians and theologians in a bastion of the evangelical world on the subject of the imagination? Is this a sure sign of the Rapture or is something more earthly–and less exclusive—going on?
CONFLICTED–The decision to make a list of favorite movies, books or music involves a stunning act of confidence, though the act is hardly appreciated as a feat of bravado. In fact, list-making has become so common that it's hard to come across words in late December that don't fall in some kind of rank order. For my part, I can't muster much confidence this year. Everything about the selections on offer and my own response to them feels asymmetrical, thwarted, ambivalent, torn. Instead of a favorites list, then, in the spirit of my own personal conflicts, I offered those moments in the general culture that most reflected my own split sense of allegiance and taste. I doubt that it will send anyone to the movie theaters or I Tunes, but it my make other lost souls feel better about their predicament.
DETWEILER–I should have seen it coming. The signs were there. He was listening to Green Day again. He went to see Bill Maher's Religulous, which may have broken his fragile mind. He always liked Cold Play, a sure sign. Yes, it was all too obvious, and yet I never imagined that it would manifest itself in this particular delusion. Craig Detweiler now sees himself as Barack Obama. He is playing Obama in a mad, mad movie in his own mind. If Barack is elected president, we can expect Herr Detweiler to become that saddest of public figures: the impersonator of famous people.
ERIN–For the last week or so, a few of us of have been talking about the theological and/or philosophical ramifications of a particularly brutal triple homicide in the east Texas town of Alba. For a rundown of everything that's come before, have a look at the bottom of this post. Or if you'd prefer, read Nora's moving and thoughtful remarks–which give some sense of the overall framework–and then check out the rest.
FRAULIEN–Doug is gay and an ardent defender of the right of gays to marry. Last year, he himself got married in California, and so when he defends a gay right to marry, he's very much defending his own life. Fraulien is straight and religious. She is a Christian who has been an equally determined advocate on the other side of the argument about marriage. She is defending deeply held beliefs and–if I'm not putting words into her mouth—a way of life.
GROSSMAN, VASILY–How times change. Impoverished, depressed, isolated, destroyed by the same apparatus that had nurtured him, Vasily Grossman couldn't have foreseen that, forty or so years after his death, the USSR would be gone beyond recall, and Timur Bekmambetov, the Russian-Kazakh director of a popular Russian fantasy-horror epic, not a dissident, mind you, but a well-paid, much-loved artist in his country, would direct an Amazon named Angelina Jolie in an American action flick that would be violent and sexual beyond the wildest fantasies of the Soviet censors. Even if he could have imagined such a thing, Grossman could hardly have guessed that the self-same Russian-directed movie would earn $50 million in the United States in its opening weekend.
HOUSTON–It was a first. After our screening of Purple State of Mind at the glorious old River Oaks movie theatre in Houston, Texas, as forty or so audience members were filing out of the auditorium, a young man approached me. He was dressed in college casual: a t-shirt and shorts. His skin was pale, his hair and beard were dark red and scraggly.
IOWA CITY–
At our events, most of the question and answer sessions are memorable, and it's always hard to distill the one or two moments that stand out. To give the flavor of the roadshow and the sort of dialogue it inspires, it's easier to find one or two key encounters and let them stand for the whole. In Iowa City, Craig received a penetrating question from a University of Iowa professor of philosophy about the consolation of faith as an argument for the reality of the divine, more precisely, on the difference between the reality of a divine presence and the need for that reality.
JON DEE GRAHAM–It's hard to know where to begin. First of all, we had around 140 people in the audience, a real mix of Christians, atheists, skeptics and spiritualists, befitting the town's glorious eclecticism. The room at the Alamo Drafthouse flickered like a giant rack of votive candles, lit by literal candles for diners who could order cheeseburgers while they watched us talk about cheeseburgers. Craig must have felt right at home. It was the cinema as church, par excellence. In his acoustic set, opening the roadhow, Jon Dee Graham delivered the haunting song "Amsterdam", about his love for a place that exemplifies historically and culturally exactly the conversation we're trying to have. Walking the streets of that city, I have always seen the early version of Brooklyn, where I spent seven years of my life, or Breukelen, as the Dutch founders named it.
KGB–In North Carolina, we held our events in churches and at a college. In New York City, we added a theater and a bar to the list of venues. Monday night, it was the legendary New York Theatre Workshop, which launched Rent and Quills, among other glories of the stage, and last night, I read at KGB Bar on a slate with the writers Janice Erlbaum and Neal Pollack, a real honor. Fueled by a complementary glass of Jameson on ice, standing before a packed house, I read excerpts from the first two chapters of Reasons To Believe.
LAKE FOREST CHURCH–To the members of Lake Forest Church, Huntersville, North Carolina: I should have expressed my thanks a week ago, shortly after my return. You allowed me to stand before your congregation and speak my mind, and though I didn't praise God or even acknowledge divinity, you heard me out. What I had to say was received graciously by most of you. Several people approached me after the service and thanked me. I can't tell you how much I appreciated the gesture.
MONTAGUE BOOK MILL–"I must add that I think the Montague meeting revealed the psychic motivation behind this fetishization of the religion/atheism-secularism discussion (not YOUR motivation, btw). The arrogance and illiteracy in that crowd was, to me, as disgraceful as palpable. The sheer and unworried thoughtlessness (Arendt's term) of the way they scoffed at the South, harrumphed at religiosity, conflated religion as fundamentalism, presumed that CD had lost all the arguments when he absolutely had not, and ADORED the false dichotomy (faith v. non-faith, etc.) placed before them…it was all so depressing and familiar."
NEW YORK CITY–Where was I when the world changed, if it changed? On the day after the stock market dropped 500 points, on the evening of its 400 point rebound, I meandered through downtown Manhattan, sampling so many of the things that I love about the great city which I had dreamed about as a child and read about in the pages of Marvel Comics, TV Guide and John Dos Passos, the place where I ultimately spent a decade of my life.
OBAMA–In September 2008, in the midst of the most momentous presidential race in modern American history, the people of the United States came under the spell of a powerful, near intoxicating illusion. For a brief political second, the fate of the country appeared to hang on the fortunes of four politicians. Those four, as if anyone needed to know, were Barack Obama, Joe Biden, John McCain and Sarah Palin. The theater that sustained this illusion , as chronicled by Mark Halperin and John Heilemann in their all-conquering bestseller Game Change: Obama and the Clintons, McCain and Palin, and the Race of a Lifetime, reached its fever pitch and arguably its turning point in the last week of that month. By October, two candidates would be headed inexorably for the White House, two for concession in a hotel lobby in Arizona.
PENIS–The Purple State experience surprised me last night. Every screening provokes a different conversation, and last night, with a number of science majors in the room, we suddenly began to hear serious questions and comments about the penis of Jesus. Go figure. Till now, no audience member had ever dared broach that subject. The conversation about genitalia in the movie never fails to get a laugh or rivet attention, but it feels perhaps too indecorous for polite conversation. On Wednesday night, in an event co-sponsored by Students for the Separation of Church and State and the Christian organization InterVarsity, no one held back.
QUARANTINE–Why write about movies at Purple State of Mind? Not that I need an excuse, but love of movies has been a shared bond in my friendship with Craig Detweiler for the past twenty five years. It's a building block of our own personal culture, you might say, so it always feels appropriate to make the flicks a staple of our ongoing conversation.
RHODE ISLAND–The question came from a woman a few rows back from the stage. We were sitting in the school gym at New Life Worship Center in Smithfield, Rhode Island, a suburb of Providence, and the subject of my talk was ostensibly why I rejected the Christian faith.
SAN FRANCISCO–At the risk of crossing the Purple State wall into Craig country, and getting shot by tower guards or cut by barded wire as I attempt the land between, I'm going to alert folks on this side of the divide to a fascinating encounter between the believer Detweiler himself and a skeptic. Our drama begins at the Red Vic movie theater in the Haight District of San Francisco, where we screened Purple State of Mind in late April. An old friend of mine, Kate Lauer, a lawyer with a brilliant mind, asked him a question that hasn't quite gone away.
TALLAHASSEE–Early in my visit to Tallahassee, Florida, our host Liz Joyner told me a story. We were driving past the white-columned courthouse where so much of the drama over the 2000 ballot recount unfolded, and she recalled how she passed that mad spectacle of popular democracy with her children, who were then small. Not so small that they couldn't stand a history lesson, Liz decided, and she took her kids for a closer look.
UNCLE TUPELO–Two weeks ago, when I read the sad news about the closing of Vibe magazine, I had a flashback. I couldn't help thinking about a much less widely reported shutdown just over a year ago, a very quiet but clear signal that all music industry publications were in trouble. I'm talking about the closing of No Depression, a magazine dedicated for more than a decade to American roots music.
VAMPIRES–Back in 1994, long before anyone had forged a connection between Mormons and vampires, Visible Ink Press published The Vampire Book: The Encyclopedia of the Undead, a seemingly inexhaustible supply of information about the children of the night. In that 800-page compendium, we encounter a blood feast of lore. There are entries on Bram Stoker, The Addams Family, anemia, the comic book character Baron Blood, Mario Bava, Blacula, Chinese, Bulgarian and Malaysian vampires, Tom Cruise, decapitation, Count Duckula, eucharistic wafers, necromancy, Ingrid Pitt, suicide, sunlight, Hammer films and Abraham Van Helsing. There are also a curious number of entries for local chapters of the Dark Shadows Society, including those to be found in Oklahoma and Milwaukee, but we'll get back to them in a minute.
WATCHMEN–Last weekend, Craig Detweiler and I had a rare shared experience. I was on the East Coast, he was on the West Coast, but we both went to the movies. Moreover, we both went to see the same movie. We both watched The Watchmen. That's where the shared part of the experience ends. He hated it. I enjoyed it.
X–Rick Rubin, hear me. A man is wandering the country, and he needs your help. His name is John Doe, and he's an American treasure. Last Saturday night, he came to our town and sang a set of songs off his terrific new solo album, featuring duets with Kathleen Edwards and Aimee Mann. He sang an amazing cover of Joni Mitchell's "A Case of You."
YUM–Last weekend, I received the sort of shock that only comes to people who place too high a priority on food. On Saturday, July 4, Independence Day, as my wife and son and in-laws watched a parade in downtown St. Michaels, Maryland, I went in search of a few good Methodist men and their exquisite chicken. Inexplicably, neither the men nor the chicken were anywhere to be found. Their usual spot on Maryland Route 33 was bare, nothing there but weeds rustling in a hot wind.
ZOMBIES–As the author of a novel about a vampire who drinks the blood of the living to communicate with the dead, I know a few things about horror. I've seen some dark nights and scary places. I've been to a graveyard in Transylvania and a haunted house in New Orleans. I encountered dread apparitions like Jodie the Pig in Amityville and the Chupacabra in south Texas. Worst of all, I had nightmares for years about George Romero's Dawn of the Dead.
But nothing could have prepared me for this. Just when you thought it was safe to go over the river and through the woods to grandmother's house!
Adios, Purple Amigos! Please feel free to roam the site and comment for as long as we stay at this address.
It's been fun.
2011-11-10 11:57:13
U.S. NEWS & WORLD REPORT: Once Upon A Time In Journalism
Filed under: Featured, Media
Posted by: John
by JOHN MARKS
The name alone conjures up vast, unholy regions of boredom; not Time, with that sense of a reportorial bullet punching through drywall, or Newsweek, redolent of rabid and relentless topicality, but US News & World Report, calling to mind a dossier stapled together in Des Moines or Hoboken and disseminated to retired colonels living in Arizona, the demographic once identified as the core readership of the least-loved of the three American newsweeklies.
If you're over the age of forty, you might still have memories of the magazine and even know that term: Newsweeklies!
What a strange concept in the permanent twilight of our modern media, and yet not so long ago ago, it made perfect sense. Newsweeklies were periodicals that appeared every seven days, usually at the end or beginning of the work week. They served to summarize events for people too busy to peruse daily papers or watch the evening news broadcast, which were, until about 1990 and the maturation of cable news, the options available to most regular consumers of information.
It's hard to grasp the reliability of that older news cycle in the age of 24-hour cable networks, Facebook, streaming video, broadband Internet access and minute-to-minute tweets on the microflora of Washington politics and Hollywood deal-making, but newsweeklies held a firm place in the American imagination for decades. They filled in the gap between now and later, if that makes any sense, and tended to be cradle to grave experiences. If you subscribed to one of the big three in college, or so went the wisdom, you became a branded reader for life.
Newsweeklies were central pillars of what's now known as the "mainstream media", but the threadbare geezer of today–cut to pieces by accountants, beggared by technology and rendered all but nonsensical by the need to chase scarce advertising dollars down a thousand pop cultural rabbit holes–bears little resemblance to the smug giant of the second half of the 20th Century.
Endlessly and often deservedly pilloried by Jon Stewart on the Daily Show, despised by bloggers of every stripe, the "mainstream" once consisted of a few serious outlets that could be counted on to deliver a select batch of news to four or five different audiences numbered in the tens of millions. At the peak of the old system, there was money to sustain lifelong careers, power to sway events and, believe it or not, a single standard of truth in journalism that most practitioners of the trade quickly, almost instinctively grasped.
Competition played the enforcer. Newspapers, newsweeklies, radio and broadcast checked and balanced each other.
It's tempting to claim categorically that the old days were either much better or much worse, but that's a bit too easy. Truth in journalism didn't always mean that the news as reported was true, and lots of stories about lots of different kinds of people never made into print. Then, as now, it was never easy to write openly, honestly and comprehensively for an American publication about poverty, race, sex and the rest of the world.
Still, flaws and all, the system worked. American readers could depend for decades on a healthy diet of diverse news that had been sourced by reporters and vetted by teams of editors who had themselves once been muckrakers and knew the difference between fact and fiction.
Locally, in small towns and big cities, the cops, courts, school boards and city halls got covered. Nationally, every big paper had its Washington and New York staff, and prestige operations like The New York Times and The Wall Street Journal sent foreign correspondents around the world. Television and radio had their own separate operations, feeding off print and at the same time digging for their own stories.
Worldwide, by the 1970's, more and more big local papers could afford to open bureaus in the world's hot spots. Readers in Dallas didn't have to turn to the Times or the Journal for international developments. The Dallas Morning News had its own bureaus, stocked by its own people who got those jobs after proving themselves at home.
And maybe, just maybe, if they knocked the ball out of the park overseas, they landed a cushy job at a newsweekly, where the deadlines stretched to days instead of hours, the word counts routinely broke a thousand and the sky could be the limit in terms of impact.
As a whole, with clear reservations, mainstream media was a coherent, profitable, practical and effective way to disseminate news. Then it all went away.
*
For an insider's account of these magical, imperfect and ultimately doomed days, and for a deeper understanding of the kind of journalism they represented, Robin Knight's newly self-published memoir A Road Less Traveled is a must. Knight is rare Brit who spent the bulk of his professional life working for an American publication, so his observations about the experience have a double interest; among insiders, he was always an outsider.
In my experience, and I can think of a few others who fit into this category, he was a foreign correspondent par excellence. Harassed by the KGB in Soviet Russia for his reporting, ringside to the later years of apartheid in South Africa, the collapse of Communism in Eastern Europe and damn near every other major political upheaval event of the era, Knight could certainly have embraced the romantic image of the heroic, world-trotting superhero journalist of the Western imagination.
In reality, he embodied the truth behind that myth. Endlessly curious, indefatigable in the pursuit of the story, modest in his speculations and predictions, vast in his contacts and travels, he was among the most self-effacing of reporters in a field of big personalities. At 68, he's also one of the last of an invaluable breed. His diagnosis of the demise of the profession is both dire and spot on.
"Almost without exception, as costs have risen and revenues have fallen," Knight writes, "magazines and newspapers have chosen to close bureaus abroad and rely instead on wire services or young cheap stringers or instant experts flown in to cover big events like earthquakes or revolutions. Day-to-day, websites now cover narrowly selected areas of the global market–celebrities, sports, entertainment, business. Within seconds of a wire service putting out a story, it is parroted by TV channels and newspapers and online outlets in all corners of the planet–it saves them hiring their own journalists. In the process the appearance of foreign reporting is preserved but all context and expertise is lost, ignorance of life deeper than television headlines grows, valuable news sources disappear, repressive governments cheer and lunatic conspiracy theories (especially in the Mideast and America) take root which, over time, have the potential to cause large parts of the earth to spiral into a nationalistic maelstrom similar to that of the 1930's."
Coming from a journalist who in a 30-year career rarely gave himself over to alarmist sentiments, those last lines should be understood as a warning.
*
Reading about Knight's life as a foreign correspondent for US News & World Report is a bit like discovering the bones of a unicorn in the forest. You recognize the contour of an unlikely shape emerging in the weeds, and you say to yourself, "So the damn thing really existed."
The horn of the unicorn is objectivity. Once the philosophical cornerstone of an entire profession, the notion of objectivity informed every page of U.S. News.
In our retrospective understanding, the ideal of objective journalism seems to convey wide detachment from subject matter, a sense of exquisite balance between opposed viewpoints, but above all a magnificently dispassionate judgment about means and motives. That's a utopian understanding of what was always more an aspiration than a daily habit. Knight's book makes very clear that his moral judgments about events–an optimistic definition of bias, perhaps–shaped and framed his coverage as a reporter, whether in London, Moscow, Johannesburg or Almaty.
To take just one example, objectivity never meant giving equal weight to Soviet and Western claims about Russian economic progress or the lack thereof–"he said, she said" at the geopolitical level. Knight's bias in his coverage was conservative to the extent that he never bought Moscow's line on much of anything, but he never relied on Cold War assessments coming out of the White House or Downing Street either. Instead, like other Western reporters in the era of 1970's detente, he attempted to chart the distance between official declarations and whatever numbers, names and voices could be found on the ground to support or refute them.
That was his version of objectivity in the field, but how did editors actually view the term? Did publishers really aspire to that standard or was it just one more pitch for the bottom line, useful as long as it worked?
These questions are more difficult to answer now than they might have been a decade ago, when objectivity was still taken for granted as the standard in journalism, but it's possible to draw a crude picture. Everyone had their bias. In the attempt to find a proper editorial line, phallic, bright red Time tended to lean conservative; slutty, flirty Newsweek gear-shifted left; US News & World Report, a.k.a. "Snooze" to its competitors, pitched itself like a weary hermaphrodite right down the middle.
Knight, whose memoir is the only history of the number three newsweekly we're ever liable to get, offers this portrait in miniature. "US News, as the magazine was generally known, could only have existed and flourished in a vast continental country like the United States," he writes. "Founded in 1933 by a man called David Lawrence, and headquartered in Washington D.C., its basic premise was to explain, analyze and interpret the previous week's news–and to look ahead."
In looking ahead, the publisher chose a path that might be the textbook definition of the objective code in journalism. "The publication," Knight continues, "billed itself as neither liberal nor conservative, avoided advocacy, spurned "soft" topics such as the arts and sport (unless there was a business dimension) and made a positive virtue of its sobriety. A core feature was called "News You Can Use"–an early stab at consumer journalism, focusing on such topics as ugliness and insect stings."
Knight then quotes a long-serving editor, the late Marvin Stone, who at one point proudly declared, "We are not entertainment."
That understatement accurately captures the spirit of the magazine that I remember lying like dirty snow in gray, blue and white piles around my grandparents farmhouse in 1970's Oklahoma. Oklahoma was the natural habitat of U.S. News & World Report, and on the day that I got hired on staff as a green foreign correspondent, my grandmother beamed. For her, a Roosevelt Democrat who watched the McNeil-Lehrer Report each week and considered David Gergen the most outstanding journalist in America, her grandson had truly arrived.
*
I might as well state the obvious. I'm far from an unbiased reader of this particular memoir.
In fact, I vividly recall the very first time I heard Robin Knight's voice, a moment that seemed then and remains in hindsight the employment equivalent of a deep sea rescue operation. Back in 1990, having spent every last dime in my bank account and exhausted all available networking opportunities to move myself to Berlin as a freelancer to cover the post-Communist transformation of Eastern Europe, I desperately needed work.
I had been clerking for Howell Raines and Phil Taubman at the New York Times in Washington D.C. when the Berlin Wall fell, and both editors gave me the same advice. If I wanted to be a foreign correspondent, I should pack my things and head for Europe. I did so, somehow convincing my girlfriend to join me in the adventure, but weeks before I landed at Tegel Airport, Saddam Hussein invaded Kuwait, and nine months of a seemingly inexhaustible American appetite for Eastern European news evaporated. "You waited too long," a helpful young editor at the Times informed me.
Work for U.S. News did not seem to be in the cards. I had stopped by the offices in D.C. and been told in no uncertain terms that the magazine already had three stringers in Berlin. I proceeded to get a part-time wire service gig covering soccer for UPI, an opportunity which vanished almost as soon as I got to Germany.
The day after Unification, October 3, 1990, in the wake of a twelve-hour marathon of self-pity, wherein I ate the last of my leberwurst and absorbed hours of European MTV on a mattress on the floor of an illegal sublet, the phone rang, and a cheerful British voice asked me for a 1000-word piece on the state of the East German economy.
That was Robin, and if he hadn't called, I'm fairly convinced that my girlfriend would never have become my wife. His arrival in my life was a stroke of great fortune in so many ways. He'd given me more than just a paying assignment. As he describes the era of my hire in the memoir, I'd managed to land in the magazine's "golden interlude of relative calm and adult, focused leadership". What that meant in practical terms for an aspiring correspondent and budding novelist can't be overstated.
Thanks to the timing of my arrival, I would be given a chance to write big, challenging, adventurously written pieces about the state of Europe for a publication that immediately before and after this period never would have allowed it.
Here's how the author generously describes me in the book: "A sensitive soul in love with words…he never found the rough-and-tumble of Zuckerman's magazine entirely to his liking, but before he moved into the world of television he did a lot of outstanding work."
That's too kind by half, but I would add one caveat. The world of television turned out to be far rougher and tumblier than anything I ever experienced in print. I didn't leave U.S News because I couldn't take the bouncy ride. I left the magazine because even then I could see the writing on the wall.
The format was dying. By 1999, newsweeklies had little or no future. Now print itself faces the abyss. By a stroke of supreme luck, I was able to participate in the final glorious years of one of the modern world's great professions.
Journalism will survive in some form or fashion. The Economist continues to preserve the best of the newsweekly tradition. All is not lost. Yet something indispensable to the high calling of journalism has gone missing–call it the simple virtue of trust, between reporter and publisher, reader and reporter, audience and institution, human beings and fact. Robin Knight's memoir chronicles the vanishing.